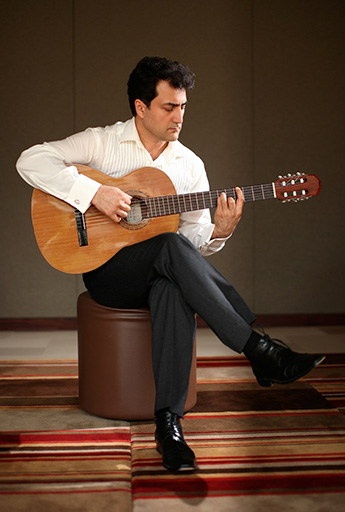 Welcome to my website
I first picked up a guitar over 25 years ago and was immediately hooked.  I studied classical guitar at university in my home city of Tehran in Iran to the level of Bachelor of Music.
To date, I gained 17 years of professional experience as music teacher, guitar teacher, music composer and performer in various private institution in Tehran, Iran and Sydney Australia. 
Through these years I gained my strong foundation in the areas of Music Theory and Harmony, Musical Composition, vocal pop and knowledge and understanding in popular and jazz music. My areas of expertise are playing guitar and teaching Baroque, Classical, Spanish, Flamenco, Persian, Mediterranean and South American music.
My music inclination is hone by attending and finishing formal education in music. I have completed my degree in Bachelor of Music (Performance) from Academy of Music and Performing Arts in Sydney, Associate Degree in World Musical Instrument from Nahavand Open Higher Education Institute, Iran and Advanced Diploma in Music from Jame Elmi Karbordi University in Iran. I am currently enrolled in Suzuki Talent Education Association (NSW) aiming to complete the Suzuki Guitar-Certificate III. I obtained my Accreditation as Teacher of Guitar, Theory and Harmony from the prestigious The Music Teachers' Association of New South Wales, Australia.
I have been a member of the International Federation of Musicians since 2001 as a musician and composer and joined the Music Teacher's Association of NSW in 2018.
I am often invited to play solo at weddings, engagement parties and business seminars and frequently make guest appearances with other musicians in duos, quartets or bands at festivals and other functions.  It was a particular highlight of my career to appear in concert with other musicians at the Sydney Opera House in October 2012.
I am also a singer in Pop, Spanish and South American styles and compose and arrange music for myself and other musicians and singers.
Mahoor Jadidi